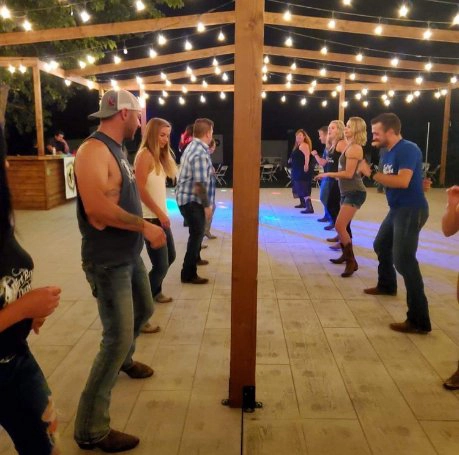 Dirt Road Dancing | Boise, Idaho
Dirt Road Dancing is an exciting dance organization inspired by the country swing dance popularity in the Treasure Valley area of Idaho. We specialize in converting classic country dance styles into a faster, modern-edge swing. We provide individual instruction and illustrations for basic partner-dance techniques and steps. With over a decade of dance experience, Dirt Road Dancing instructors teach basic to advanced lessons, wedding choreography, and line dancing. We provide our dancers with immediate feedback and guidance to promote creativity and confidence on the dance floor.
Learn to Country Swing and Line Dance!
We personalize each dance session in order to fit the individual needs of our dancers. Each session with Dirt Road Dancing is a unique experience based on your preferences and style. We always strive to facilitate a fun and engaging dance environment, especially for those who love to make new memories!
Book Now
Experienced Swing Dance Instructors
Dirt Road Dancing was founded upon cultivating the knowledge of dance through, curiosity, empowerment, and passion. Troy and Elise have a combined 17 years of experience and have been sharing their love of swing dancing with the Treasure Valley together for 7 years. Elise tested out her first dance floor at the University of Idaho where she discovered her unrealized potential and a burning desire to dance. In 2009, Elise met Troy. Although he knew very little about country swing, he was willing to take a risk and discovered a newfound talent for country dancing. They love converting classic country dance styles into a faster modern edge swing and believe creativity is key to a great dance.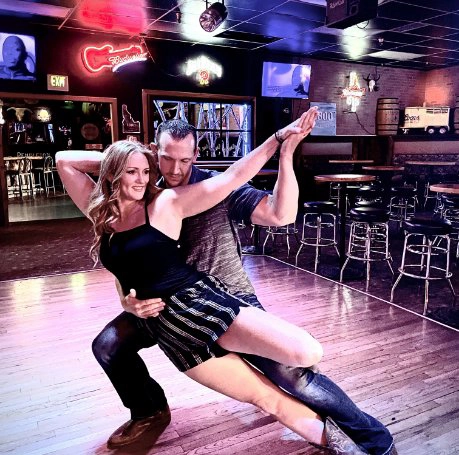 Shop Dirt Road Dancing Merchandise