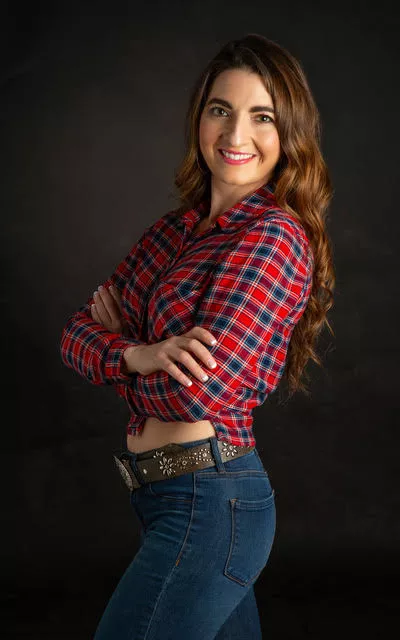 Elise Lorcher
Idaho grown, Elise Lorcher has been country dancing for over 12 years. She found her love for country swing through a college course at the University of Idaho. Although she had been in competitive dance as a teenager, she loved the partner dynamics of swing style dancing. She enjoyed the challenge of following a partner, rather than following a routine. She credits a lot of her dance and follow abilities to the "old school cowboys" who were able to teach her classic country dance fundamentals and etiquette. Elise has competed in many country dance contests around Idaho and Northwest areas including the Portland Dance Festival. Elise recently won the 2019 Treasure Valley Dancing With The Stars taking first place in all categories, including overall performances. Since she began teaching in 2009, Elise has taught at various clubs, social events, fundraisers, private lessons, as well as getting brides and grooms ready for their first dance. In 2015, she started Dirt Road Dancing with her dance partner Troy DeRosier. Together, they have spread the love of country dance around the Treasure Valley, creating one of the biggest dance scenes in the area. Her favorite part of teaching is watching the smiles on her students grow as they turn into more confident dancers. She truly believes anyone can dance, just a mindful matter of choosing fun over fear. When Elise is not on the dance floor, she is spending time with her family, especially her daughter either baking, playing tennis or cartwheeling in the grass.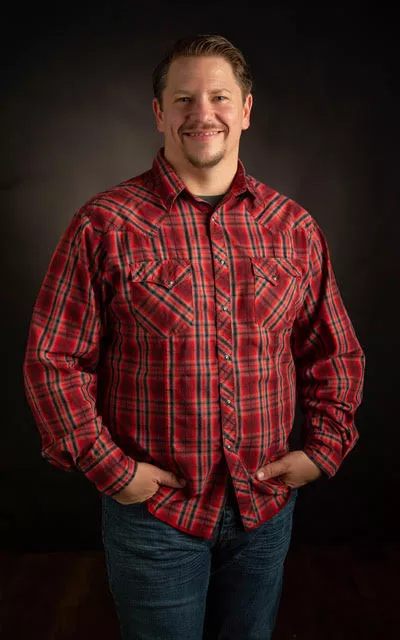 Troy DeRosier
Troy DeRosier was born and raised in Boise, Idaho. Music and dance have been a central part of Troy's life. He was first inspired by dance through watching his parents swing dance in the kitchen. He credits his music abilities of finding a good beat to his marching band days playing the saxophone and being a drum major. His first introduction to country music and line dance was through his middle school curriculum. Reluctant to country music at first, he found an appreciation after rocking out to "Standing Outside the Fire" by Garth Brooks with a bunch of friends line dancing in the street. At that point he was hooked on getting people together creating a fun dance atmosphere. Troy has been known to bring a crowd together through music and dance throughout his adult life as well. He has been a premier wedding and corporate DJ for over 10 years cultivating a strong, fun and professional dance environment. In 2009 Troy met Elise Lorcher, his current dance partner. Although unfamiliar with swing dance, he took another giant step toward his passion of dance and good music. He learned as much country dance as his two left feet would allow. He thanks Elise for all her patience and her willingness to teach him into the professional Country Swing dancer he is today. Now, recently retired from his DJ duties, Troy enjoys spending his free time with his family and as well as working on other business projects.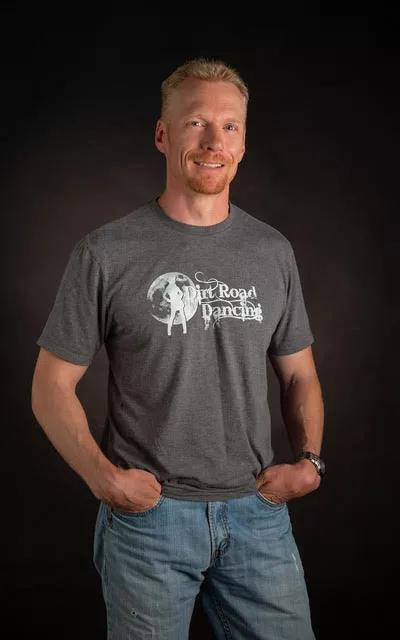 Dan Melody
Dan Melody was born and raised in the southern Idaho farmlands where he began his swing dance journey at the age of 14. Dan learned more throughout his teen years in school and stopped when he joined the military. When he got his boots back on the dance floor years later, it didn't take him long to dust off his swing dancing skills. In 2012, Dan became interested in West Coast Swing and continues to progress and advance his musicality through the mixing of West Coast and country swing dance styles. In 2016, he became a Dirt Road Dancing mentor where he was found assisting with classes around the valley, helping new dancers find their "right" feet on the dance floor. Today he is known for his unique style of swing dancing which is a melding of country and west coast swing dancing platforms. When he isn't on the dance floor, Dan works as a professional wildlife biologist traveling all around the country conducting wildlife research and monitoring the spread and impact of wildfires.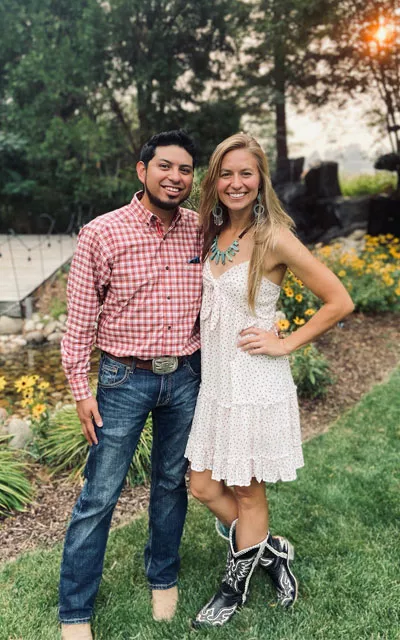 Angel and Kaitlin
Angel and Kaitlin have a combined 7 years of dance experience here in the Treasure Valley. They started dancing together in early 2017 and quickly realized there was a lot of chemistry between them on the dance floor. Dancing once a week turned into dancing everyday, a lot of private lessons, and continuing to practice as much as possible which lead them to first place in the swing dance competition at the Canyon County Fair and the Western Idaho Fair in 2018.
Angel and Kaitlin have been a part of Dirt Road Dancing since 2020. They love sharing their dance knowledge and fundamentals in which they have gained throughout the years being a part of the Dirt Road Dancing community. They are excited to inspire those who are just learning to dance; help to influence more advanced dancers to grow in their skills and technique; and work to help foster exceptional dance chemistry.
When they aren't dancing or working throughout the week, you can find them either out working on their farm or in the mountains skiing or hiking.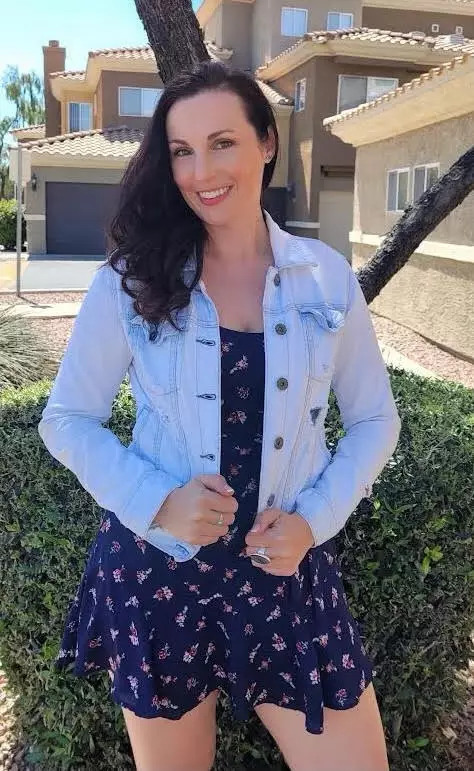 Alexie Carmouche
Alexie Carmouche moved to Idaho in 2019 and fell in love with the outdoor life and dance.
One dance was all it took for her to get hooked into wanting more. In 2021, she began seeking out different workshops, classes of country dancing and soon became a regular on the local floors where she immersed herself into country swing and line. The Idaho dance scene gave her the inspiration and growth to take her dance to newer levels.
In the summer of 2021 Alexie attended the Yearly Endless Summer Step and Swing Dance Convention where she began her journey of competitive dance. She was mentored throughout her experience during the convention which gave her more confidence and courage to continue her dance journey. Four months and many dance partners later, she joined to compete in the famous local Western Idaho Fair Competition for Country Swing.
Alexie loves a dance that feels like freedom backed with a solid beat. When she is not dancing, you can find her hiking in the Idaho outdoors, backpacking in the northwest wilderness, or gardening at home.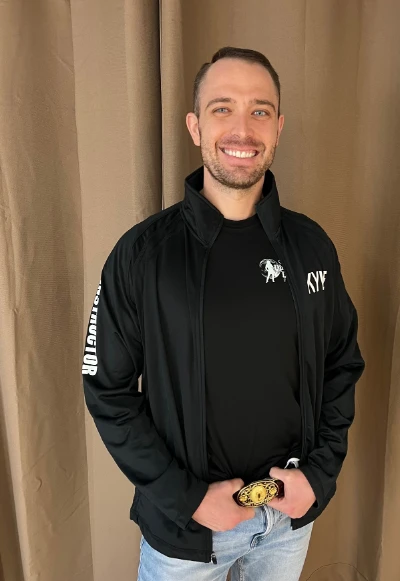 Kyle Patterson
Growing up in beautiful Boise Idaho as the second oldest of five boys, Kyle enjoyed many sports and athletics. However, he NEVER imagined he would be involved with dancing. Thankfully his youngest brother, Riley (who was very skilled with dancing), invited Kyle to "watch" him dance. On a fateful night, Kyle went to "WATCH", and was in awe with the impressive dance moves and smiles from the dance floor. After showing off his moves and with a sly smile, Riley would tell all the girls he danced with to ask his brother Kyle to dance, stating, "Kyle is a really good dancer". After a few girls drug Kyle to the dance floor, the girls all agreed (with Kyle) that in reality Kyle was not a dancer. Riley introduced Kyle to country swing which sparked a passion, and he was infected with the county dance bug.
Kyle attended nightly Dirt Road Dancing lessons where he developed skills that led him to taking second place in the Western Idaho Fair Country Swing Competition. Since then, he has continued an intense dive into country dance, and thus the Country Dance Doctor was born. While it is true that he loves fancy lifts like the candlestick, his favorite part of dancing is sharing the joy that comes with helping people who "Don't dance" learn that they actually do!
Hannah Boardman
Hannah Boardman was born and raised in Flagstaff, Arizona where she learned ballet, at a very young age. She pursued cheerleading and volleyball through her adolescent years. During high school, she competed in a top of the line culinary scholarship program. In 2011, she placed 11th in CCAP (Careers through Culinary Arts Program). In 2015 she moved to Boise to further her education through cosmetology. During her schooling she found her love and passion for dancing. She loves the family that country dancing has brought into her life, and wants to spread her passion to others in the community. She started learning line dancing and country swing by participating in DRD classes. Hannah and her swing dance partner won the first annual Homegrown Swing Dance competition in Kuna, ID in 2021. She furthered her dance knowledge with the YESSS!! dance convention in 2021, where she realized she is never done learning and exploring the various types of country dance.